Fall pieces that you NEED in your wardrobe change year to year. But these 5 below are pieces that no matter the year, you'll wear over and over again. So go ahead and add to cart.
|1| Wide Brim Hats
Hat trends come and go. Think current berets or paper boy hats, but wide brim wool hats seems to have a place in our wardrobes season after season. I love how a hat can instantly elevate a look without trying to hard to think outside the box.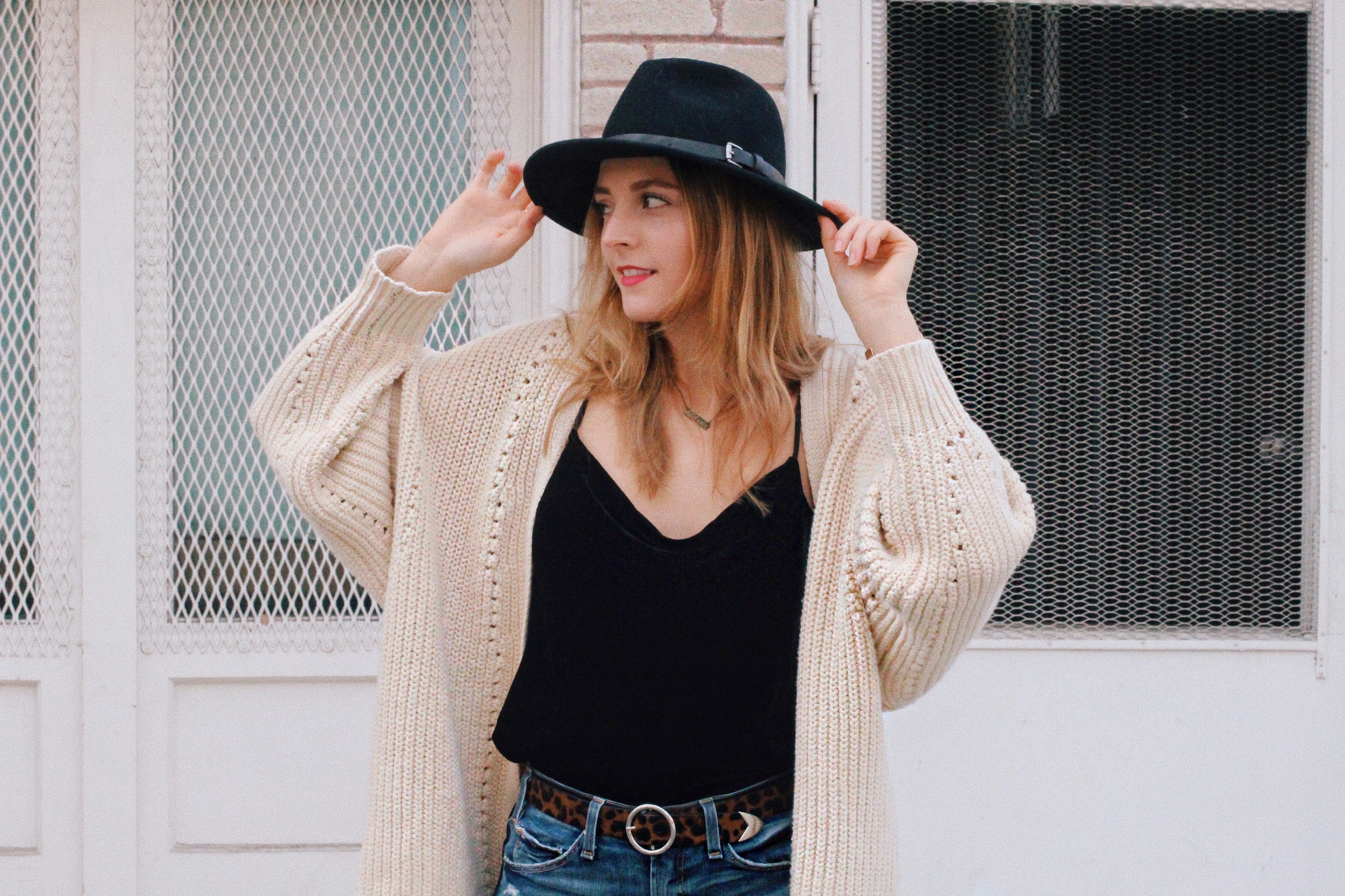 |2| Jeans
Jeans will always have a place in our wardrobes. If you haven't invested in a good pair yet, it's time. You'll put them on and realize why dishing out $150+ for a piece of clothing really isn't that crazy. Trust me! I never bought premium denim until I worked in retail a Nordstrom a couple years ago. One pair in and I was hooked. It's literally life changing.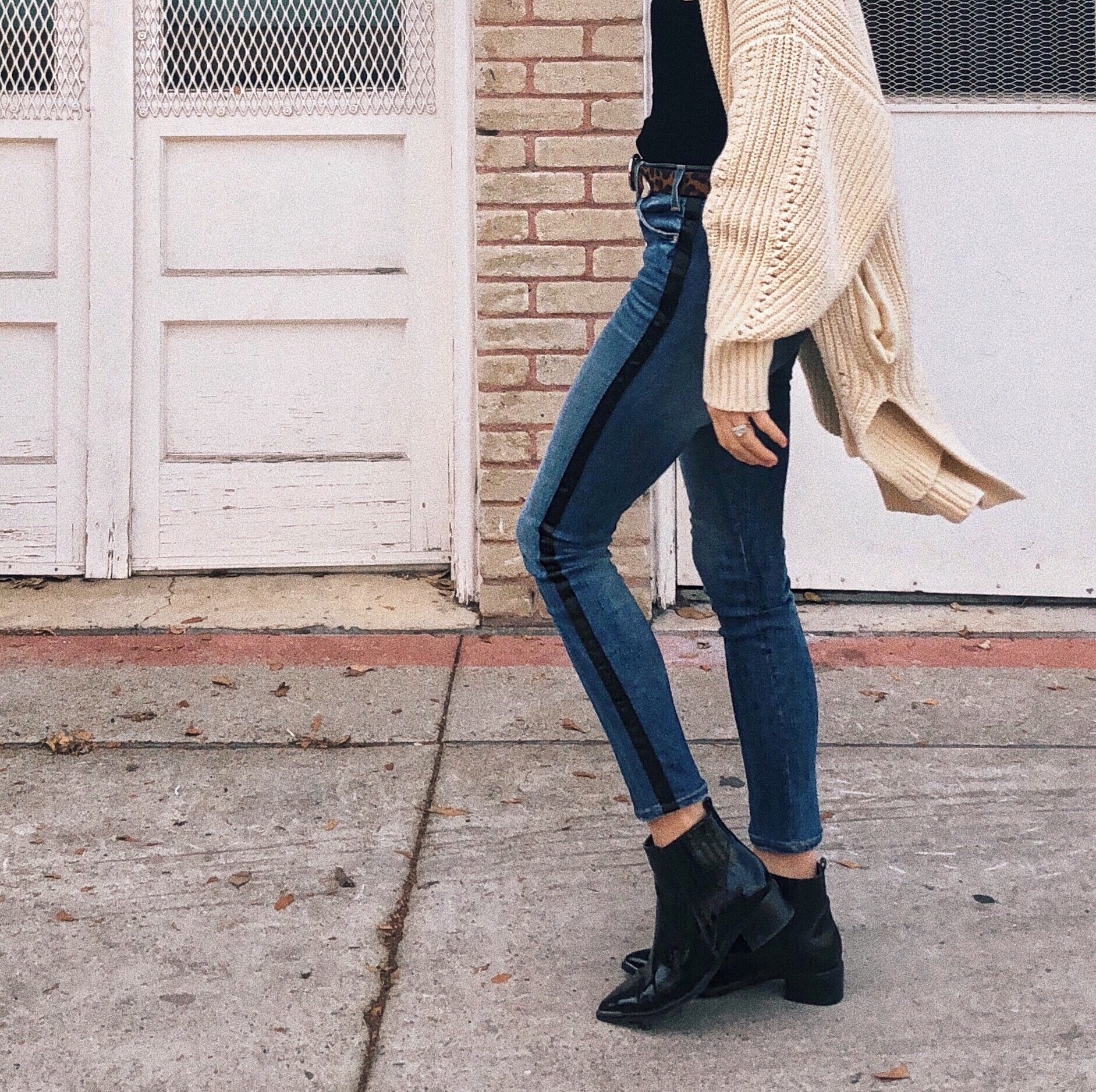 |3| Cozy Cardigans
Grab that knitted piece in a neutral color and you'll be wearing it year after year after year.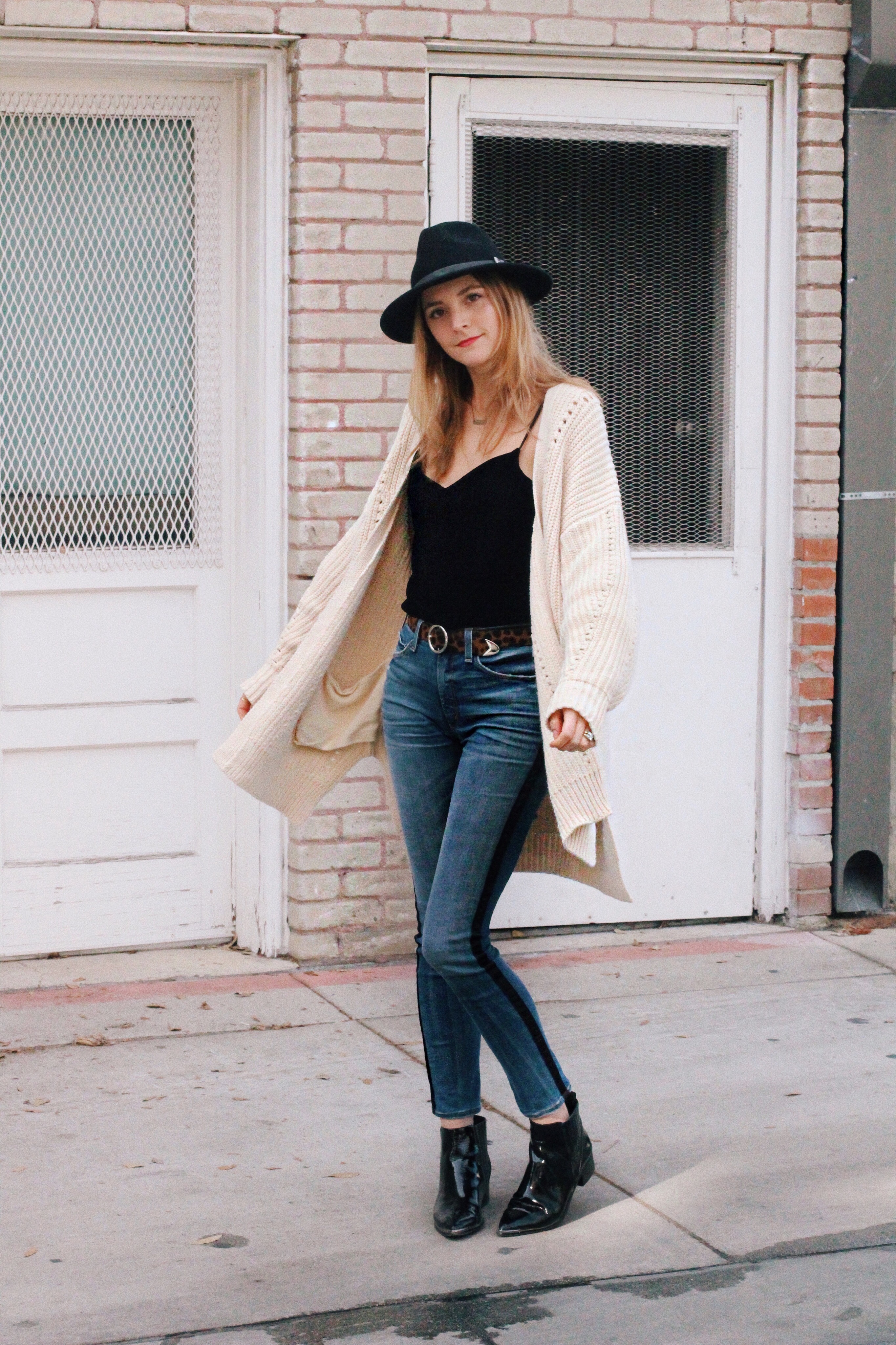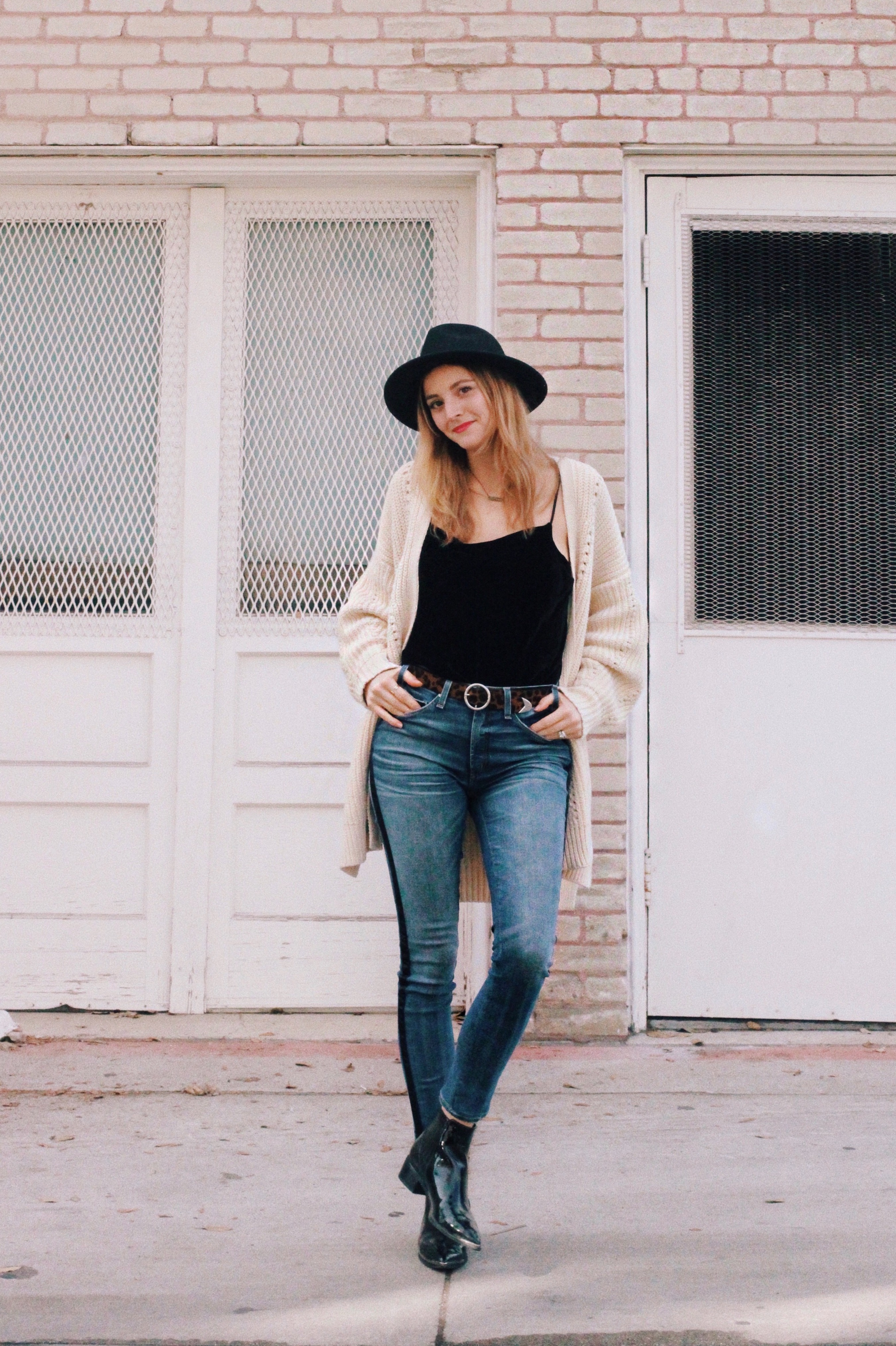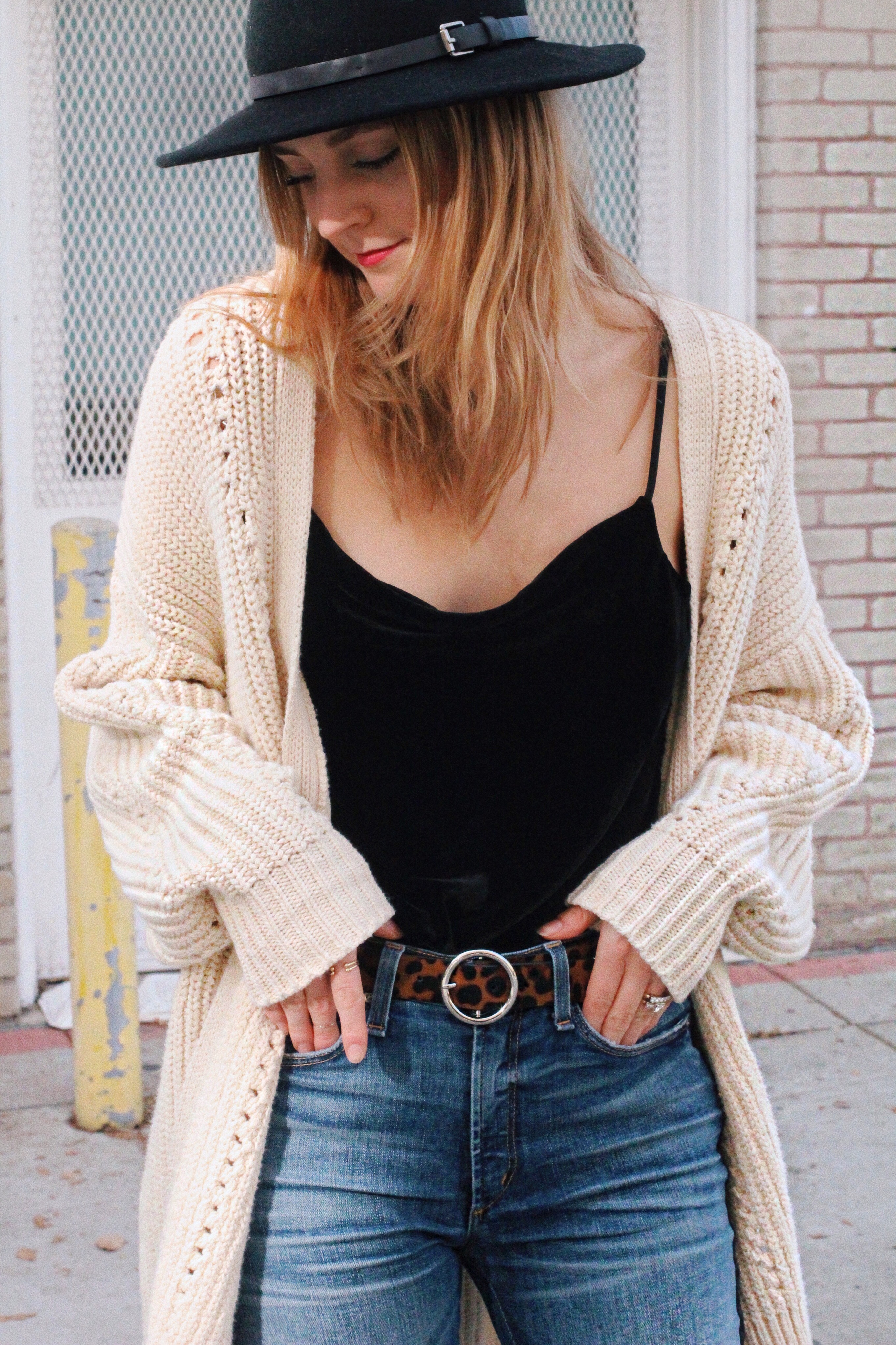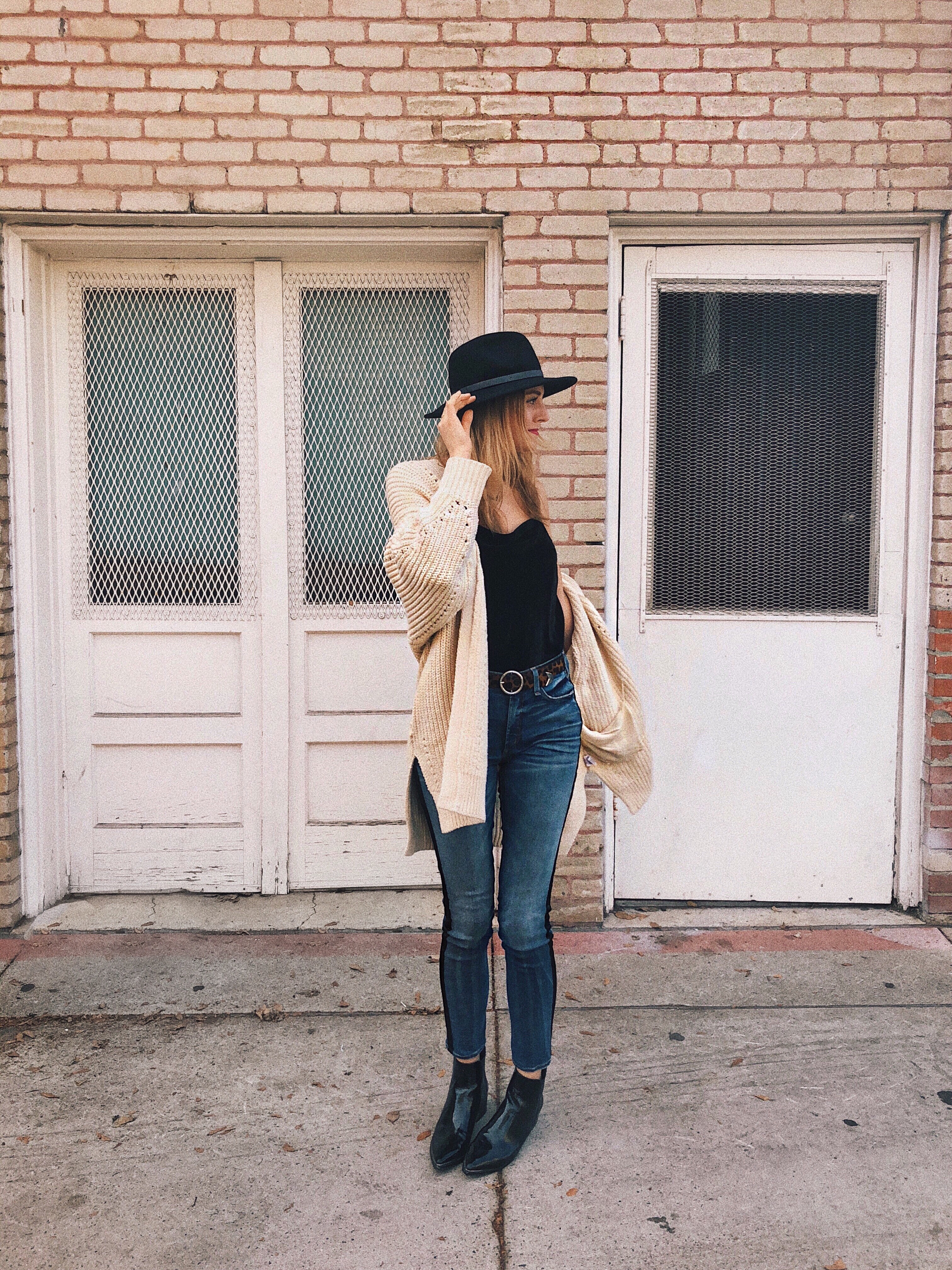 |4| Black Booties
Not only do these work for fall, but paired with a dress or mini skirt booties work year round in black. They're versatile and comfortable and just so damn easy. I love the shine this pair has; it turns things up a bit and gives new life to the whole black bootie thing.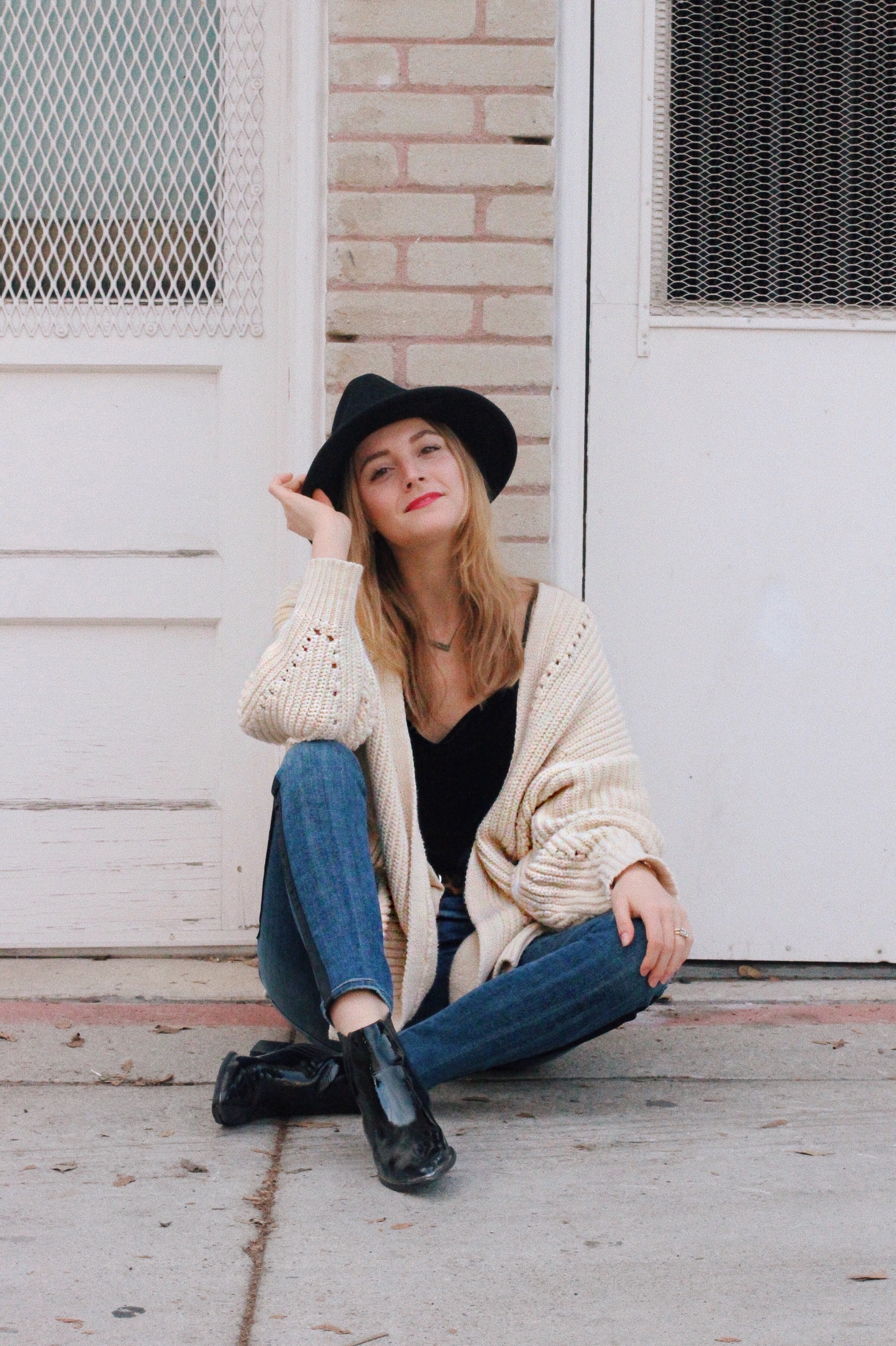 |5| Red Lips
From burgundy to bright, a red lip never goes out of style.