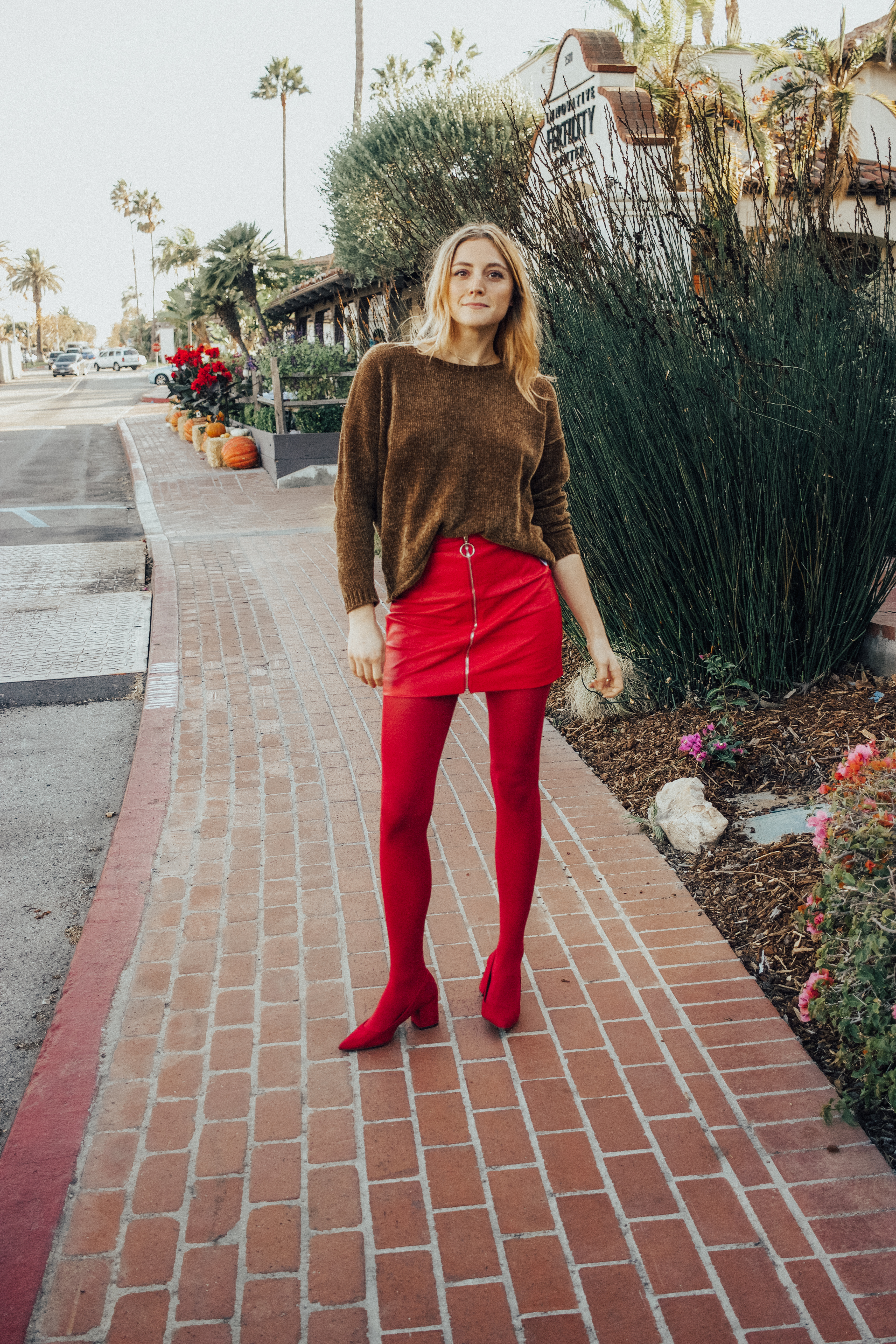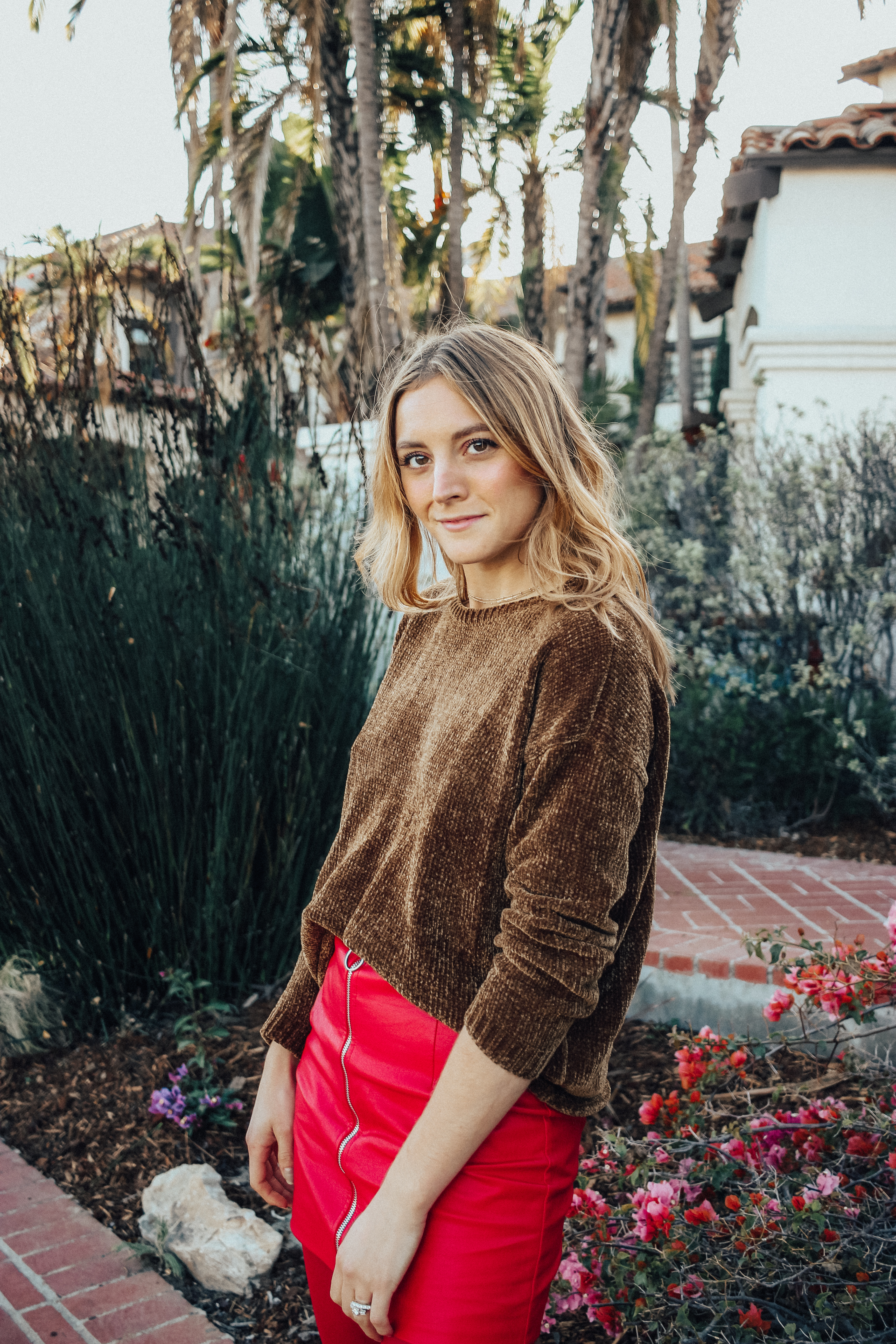 I haven't worn or thought of wearing colored tights since I was a kid. Well, maybe for a costume or two during my sorority days or for halloween when I was a Spongebob piñata. But IRL, nope. Recently though I was flipping through the latest Nordstrom catalog and one all-red look caught my eye. The look was built of a red dress, red tights, and red shoes; I was obsessed. It was both chic and wild and everything I like in a look. I had to have a pair of my own.
So as I headed to Arcade Fire last night I gave the red tights I had purchased the spotlight. I wanted to keep the red consistency on the lower half, and I did that with a leather mini. I bought this skirt during the summer and am seriously surprised with how many times I grab for it. I picked a neutral colored sweater to give the look the chic vibe that I got from that catalog and there it was.
I also wore these tights paired under some black jeans for a night out, so they're more versatile than you might think. Got any color-tights outfit ideas? I'd love to see them! Share them on Insta tag me @manic.style.